Jacob Gole printmaking artist. Born 1670, Amsterdam. Died January 29, 1724, Amsterdam, The Netherlands. Place and period of activity: Amsterdam, from 1681 to 1724.
As an artist making illustrations for coloring books I have an interest in the illustration throughout time. In the pipparossi.com blog series a Journey through time in illustrations with Pippa Rossi we explore some art works from the past. Each post describes a different artwork. In this post we exhibit Jacob Gole.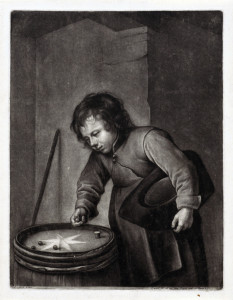 Boy playing at marbles, Jacob Gole, 1670 – 1724
Paper, engraving h 250mm × w 192mm.